U67 is the common ground of Fabio Gigone and Angela Gigliotti. We want to collect and share experiences related to design topics. We are involved in a multidisciplinary activity where the project deals each time with a new issue to produce unexpected outcomes. We deal with the project through different scales, preferring the drawing as a knowledge tool. We believe in the representation of architecture as the first move towards the construction of a space. Each project is a way to reveal possibilities towards different points of view, a vision that includes collective knowledge and beauty.
♦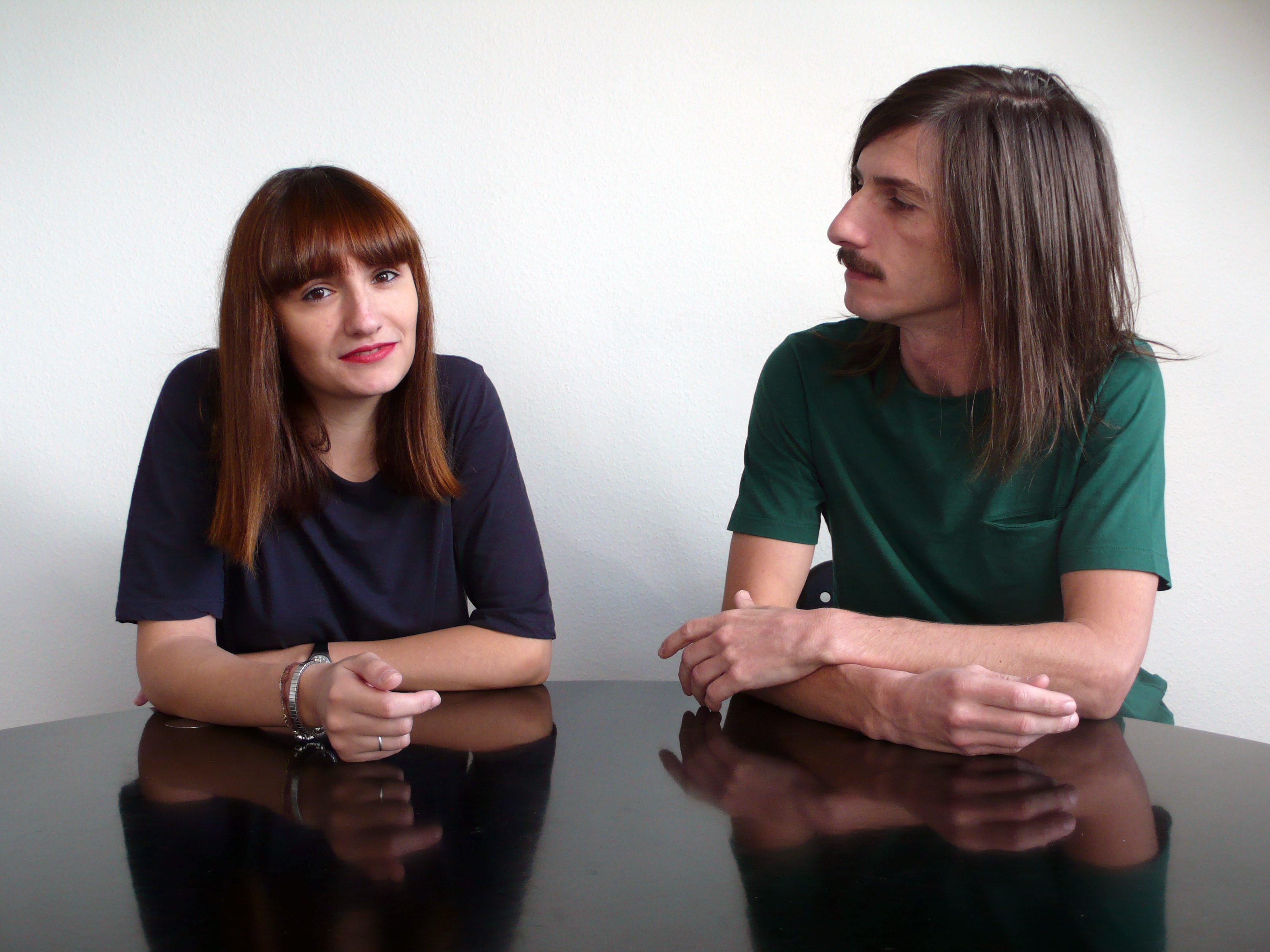 ♦
Team Members:
Fabio Gigone (partner)
Angela Gigliotti (partner)
Collaborators since 2013:
Charles André | Clémence Goix | Alberto Piazzalunga | Nicholas Delle Donne | Matilde Del Pio | Ruichen Yu | Luo Yireng | Silvia Carrara | Mariachiara D'Onghia | Marco Felicioni | Giulia Sorrentino | Valentina Bagarotti | Luciana Faustini | Francesco Fusaro | Line Agger | Aleksandra Krutnik | Serena Bolzan | Lara Zentilomo | Allegra Aprea | Giovanni Rossetti | Andrea Bonatti | Yi He | Matilde Parravicini | Arim Colombo | Francesco Degl´Innocenti | Marta Pezzoli | Enrica Vergnano | Martina Biava | Marta Barbieri | Francesco Rambelli | Allegra Fornaca | Francesca Piraino | Pierluigi Bardi | Agnieszka Nowacka | Luka Anic | Davide Masserini | Giampaolo Ferrara | Margherita Borroni | Marco Gambaré
♦
Fabio Gigone (1978), graduated in Architecture at the IUAV in Venice, was co-founder of Salottobuono till 2012 when the collaboration between its six co-founders ended. As partner of this architectural office, born as a collector of research experiences and design production, he served as editor of the Instructions and Manuals section of Abitare magazine (2007-10) and as Creative Director of Domus magazine (2011-12). He published the Manual of Decolonization (2010) and was contributor at La Biennale di Venezia-Architecture (2008, 2012) while in 2010 he worked as Art Director of the Italian Pavilion at La Biennale di Venezia. He has a strong background in architecture and exhibition design (among the others La Biennale di Venezia, Milano Design Week, Frankfurt Light + Building, Palazzo Reale in Milan, Macro in Rome, Superfront in LA, Hong Kong Biennal, Shenzhen Biennal, Istanbul Biennal, BOZAR Bruxelles) and he has been involved in several dissemination activities. Together with a multi-disciplinary team of architects and photographers he founded San Rocco Magazine in 2010. He was Contract Professor at IUAV in Venice within the Summer Workshop (2009, 2010), at ISIA in Urbino in the School of Graphic Design (2009-2012); Associate Professor at NMBU within the Landscape and Spatial Planning Department of Ås, Norway (2015-2018) and Research Assistant at AAA, School of Architecture of Aarhus, Denmark (2015-2018).
He is currently Ph.D. Fellow at the Royal Academy of Fine Arts, Copenhagen, Denmark within the Centre for Privacy Studies.
♦
Angela Gigliotti (1986) graduated in Building Architecture both at the Politecnico di Milano and at the Politecnico di Torino, got a degree with honour at the ASP (Alta Scuola Politecnica), a double degree curriculum for young talents.
Since 2010 she collaborated with several practices in Italy (5+1AA in Genova, Salottobuono and Stefano Boeri Architetti in Milan) and abroad (Label Architecture in Bruxelles and GHA in Oslo). In Milan she followed the development of the technical phase and construction site of the 12 NTV' stations (Railway high speed Italian company) "Casa Italo". As architect she has always been engaged in projects across various scales, working on private assignments, competitions and publication.
She has strongly been involved in the academic activities: Teaching Assistant at Politecnico di Milano at the Faculty of Civil Architecture within the Urban Studio (2010-13) and Assistant Professor at NMBU University in Ås (Fall 2014; Fall 2015) within the Place Making Studio in the Department of Landscape Architecture and Spatial Planning. She has been invited as lecturer and tutor in several Universities and workshops in Italy and around Europe. She was Member of the OAF Committee within the Oslo Architect Association (2014-15). In 2015 she has been granted as the "OAFs fellow for videreutdanning 2015-16″ and she has been appointed as Mentor within the Alta Scuola Politecnica (2015-). In Spring 2018 she was Visiting Ph.D. Candidate at the Architectural Association – School of Architecture of London, UK in the City/Architecture program by Pier Vittorio Aureli.
She is currently External Lecturer and Research Faculty at DIS within the Architecture and Design Department in Copenhagen, Denmark (2016-) and Ph.D. Fellow at the School of Architecture in Aarhus, Denmark (2016-19).
♦
R / R E S E A R C H
T / T E A C H I N G
E / E X H I B I T I O N
♦
Office U67 ApS is looking for outstanding student/graduate interns for research and architectural projects for a period of 2-6 months, in Fall 2020.
During this period you will work on a variety of commissioned short-term projects, with special emphasis on the office's core research projects and exhibition design. For these projects, you will research different topics, write texts, design projects. In case you are interested please send an email to Mrs. Vicki Supert (collaboration @office-u67.net) together with your resume and portfolio (max 10MB). Internship covered by external scholarships (Erasmus +,…) and mandatory internship in student curricula will be given priority. English is a must, Danish/Italian is appreciated. Please note that the internship has to be recognized and agreed by the home university prior departure. Applications are considered on a rolling base.
♦
OFFICE U67 ApS | CVR-nr 39302497